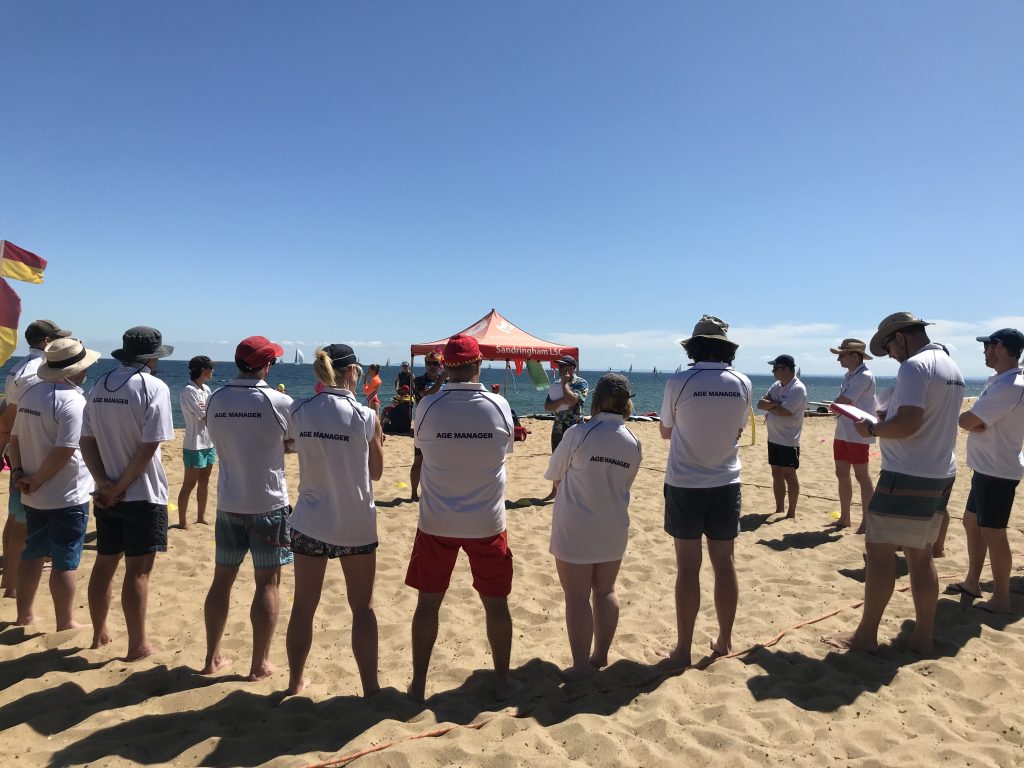 As a voluntary organisation, a successful Nippers program is only possible with support from you, the kids' parents and guardians, to be able to make SLSC Nippers an enjoyable experience for all.  We want your children to feel proud to be a member of our club, where they learn individual and team skills on the beach and in the -water, and above all where they have a great time. 
The families involved in our Club are all local and you'll probably recognise a number from the local schools. Support from willing parents makes life easy for all and the kids love having their parents involved (let's face it – you're there anyway!)
Being an Age Manager is a rewarding role where you facilitate fun learning programs that encourage and develop young lifesavers. There are usually a few games on the sand incorporating skills, like how to signal for help, how to identify a rip, how to run in shallow water and a number of water and/or board activities (depending on the age group, weather and water quality).
Each Age Group has two or more Age Managers in charge of a group of Nippers on the beach or in the water.
Life Saving Victoria only recognises Age Managers who are 18 years or over, and who have a current Working With Children Check (WWCC) that is linked to our club and LSV.
Nipper parents are unable to assist with water based activities unless they hold a proficient Surf Rescue Certificate (SRC) or higher. SRC training can be organised through our club.
Any parent who wants to know how to get involved with helping out on the beach please contact nippers@sandringhamlsc.org.au or see Life Saving Victoria's site for more details.