Please Note: Nipper Registrations for the 2021/2022 Nipper season closed on Sunday 7th November at 6pm AEST.
If you are interested in nippers at Sandringham LSC and would like to leave your details for future consideration, you can contact membership@sandringhamlsc.org.au with any queries.
Those members wishing to join Sandringham LSC as Patrollers, Water Safety, and Community Members (which includes Silver Salties) may still proceed to
We require that you renew your membership on an annual basis, via the Surf Lifesaving Australia (SLSA) website. Please also ensure you have a valid Working With Children check.
Membership is achieved through the following steps:
1. Login to the members area.
Visit: https://members.sls.com.au/SLSA_Online/modules/login/index.php or by searching "JOIN SLSA" in Google.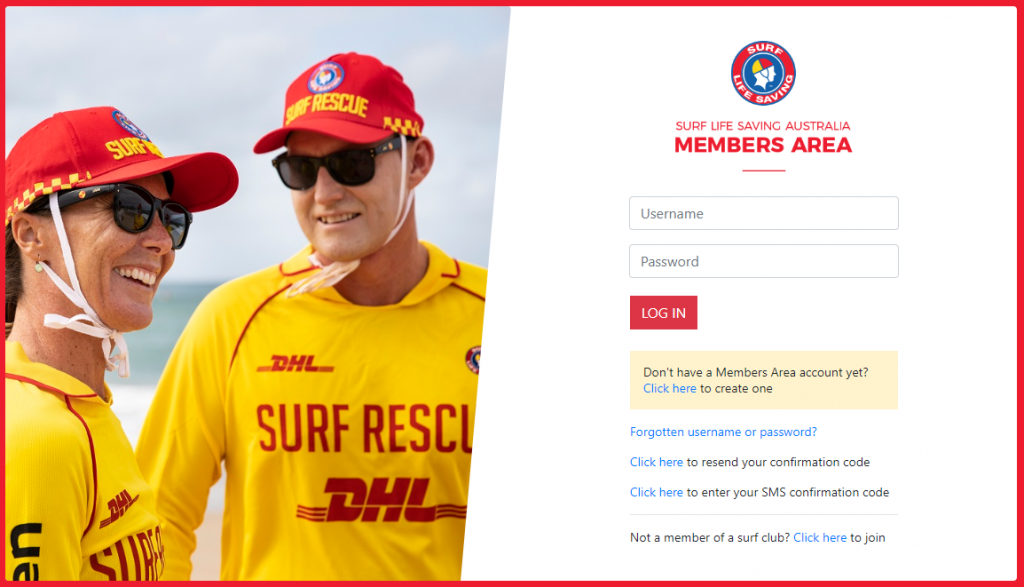 Login or create a Members Area account. A user name reminder or password reset is available at this point.
If you are already a Surf Lifesaving Australia member, but not yet a member of Sandringham LSC, click on the bottom line of the screen ("Click here to join").
2. Ever been a member of a surf club?
If you have ever been a member of a surf club, your details may be available on-line. Select "Join" if you have not been a member before, or "Create / Retrieve Account" if you have.
3. Renew for 2021-2022 season
Once you have your details, click the red Renew button (Family Group or Individual – whichever is appropriate).
4. Make Payment
In the next screen you can update your details including address, driving license, phone number etc. You can click to apply changes to all family members to avoid having to duplicate numerous times.
In the next screen, click the "MAKE A PAYMENT" button
5. Pay Online
Click the "PAY ONLINE" button on the next screen.
6. Enter Transaction 1 details:
The transaction type is a membership fee, just enter your NAME ONLY in the payment details, and the appropriate amount for your membership.
Please note the prices listed below are not current for this season. Check the Sandringham LSC fees for the correct amounts.
7. Confirm Transaction
Click the red "CONFIRM" button on the confirmation screen.
8. Check Receipt
Ensure you paid the correct amount and club!
9. Return to the Home page
Click "Members" in top right-hand corner to go back to the home page.
You are now a member of Surf Lifesaving Australia and of Sandringham LSC.

Working With Children Check
A Volunteer Working With Children Check is required and needs to be registered online with both Sandringham LSC and Lifesaving Victoria.
Apply for a WWCC or add these organisations at:
https://smarteform.auspost.com.au/aponlineforms/servlet/SmartForm.html?formCode=wwcv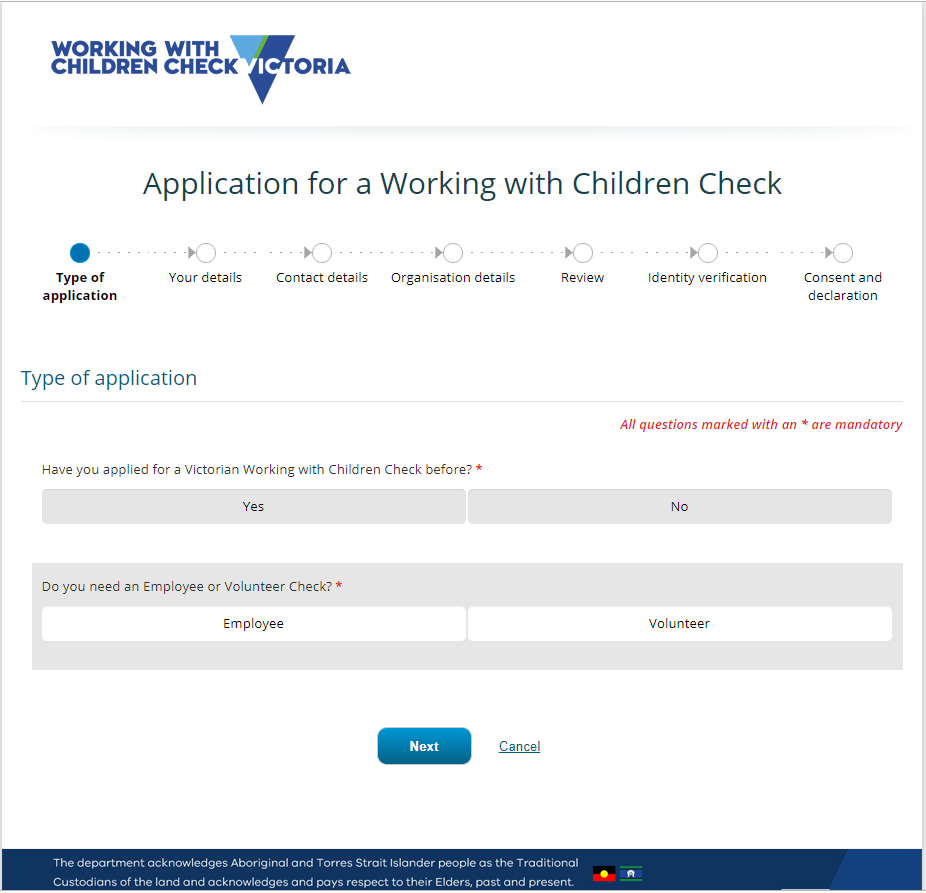 Enter addresses as below.
Sandringham Life Saving club
PO Box 15 Sandringham
Victoria 3191
03 9598 2340
Life Saving Victoria
PO Box 353 South Melbourne
Victoria 3205
03 9676 6900