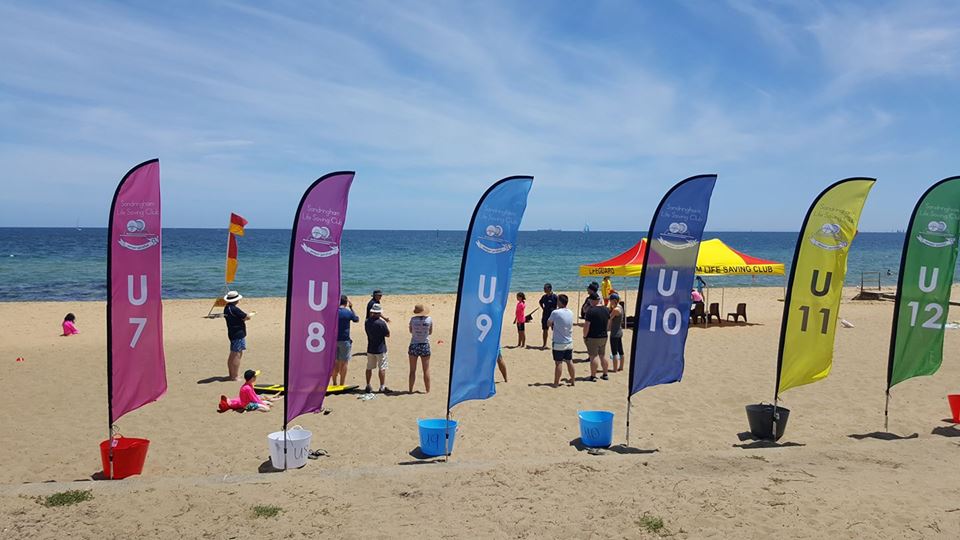 Nippers is a great way for children to make friends, be active, and enjoy the beach in a safe environment.
In Victoria there are over 8,000 nippers aged between 5 and 13 years old that hit our beaches as part of the Junior Development Program each summer.
We currently have around 180 children actively participating in the Sandringham Nipper program, which runs on Saturday afternoons throughout summer. Our Cadet program aims to bridge the gap between Nippers and Patrollers and is open to all nippers in the U13 age group with an aim to prepare Nippers for their Surf Rescue Certificate (SRC) and have an easy transition onto the patrol team when they turn 13. Cadets have a special group as part of nippers and are encouraged to work with and mentor the younger nippers, as well as having the opportunity to attend leadership camps hosted by Life Saving Victoria.
If you are interested in Nippers at Sandringham LSC and would like to leave your details for future consideration, you can contact membership@sandringhamlsc.org.au with any queries.