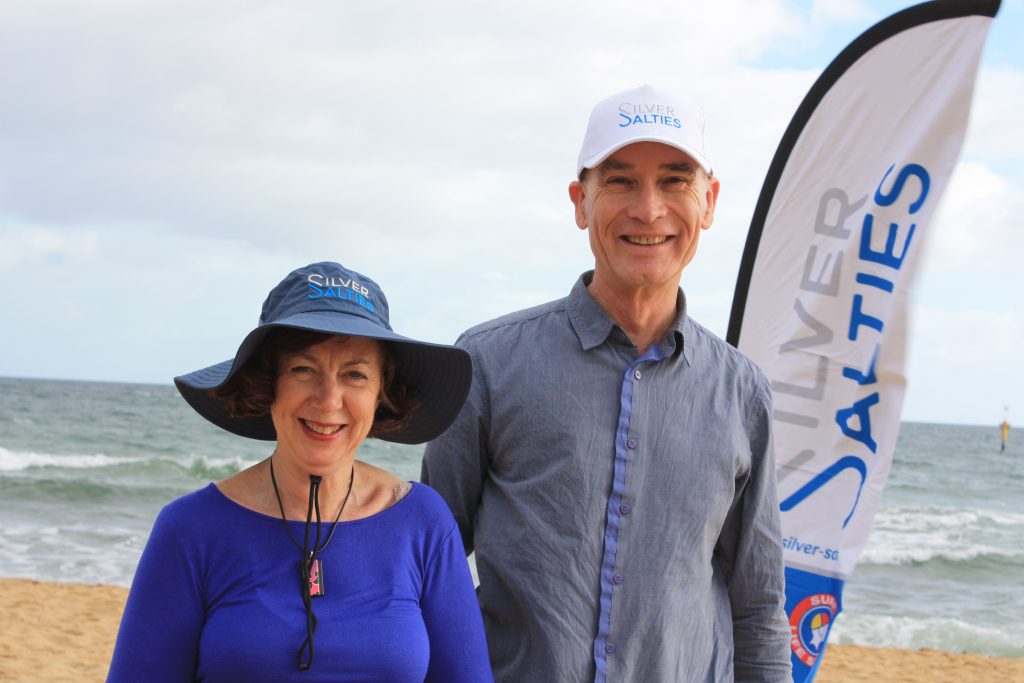 Sandringham Life Saving Club are thrilled to have launched the Silver Salties program.
Silver Salties is a physical activity and social connections initiative for older Australians designed by Surf Life Saving Australia and supported by Sport Australia's Move It Aus – Better Ageing Program. Silver Salties is designed for older Australians, however people of all ages can participate.
Watch this short video to hear more about this great initiative.
Life Saving Clubs can choose to deliver one or more of the 20 Silver Salties programs on offer which include accessible, friendly, safe and fun activities at the clubhouse, beach, grassy foreshore and in the bay and caters for older Australians' diversity in age, weight, mobility, fitness or experience. Silver Salties programs are tailored to suit local community interest, club capacity, setting and context.
Activities on offer:
We are pleased to offer free entry for all of our Silver Salties classes through the month of October, in conjunction with the Bayside Healthy Ageing Seniors Festival. A "Come and Try" morning will be held on October 14th from 9:30-11:30am – please come along to meet our instructors, have a cuppa, and enjoy some free yoga, tai chi, fitness, or pilates.
Classes are $15 each, with concession card holders $10 each, and are held at the Sandringham Life Saving Club. Swimming sessions meet on the beach just in front of the clubhouse. All attendees must pre-register in order to be covered by our insurance.
We'd like to thank Bayside City Council and Surf Life Saving Australia for their funding to support this initiative that enables all of the community to enjoy the Sandringham Life Saving Club and our amazing beach and foreshore.
Any questions? Please contact Vicky & Meagan via silversalties@sandringhamlsc.org.au
Thanks and see you soon!