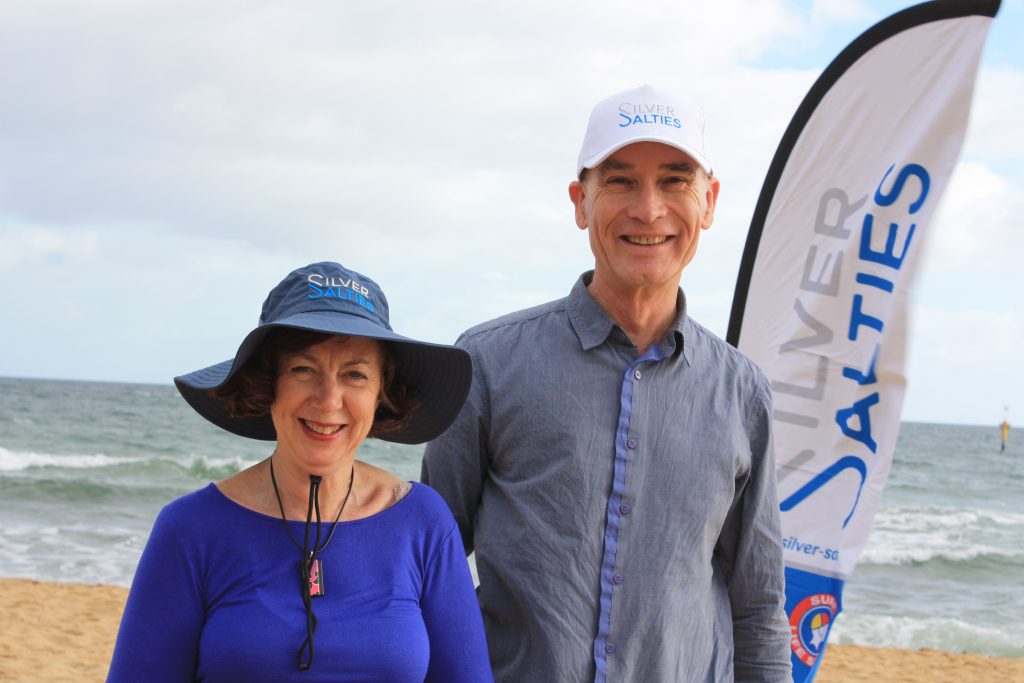 Sandringham Life Saving Club are thrilled to have launched the Silver Salties program.
Silver Salties is a physical activity and social connections initiative for older Australians designed by Surf Life Saving Australia and supported by Sport Australia's Move It Aus – Better Ageing Program. Silver Salties is designed for older Australians, however people of all ages can participate.
Watch this short video to hear more about this great initiative.
Life Saving Clubs can choose to deliver one or more of the 20 Silver Salties programs on offer which include accessible, friendly, safe and fun activities at the clubhouse, beach, grassy foreshore and in the bay and caters for older Australians' diversity in age, weight, mobility, fitness or experience. Silver Salties programs are tailored to suit local community interest, club capacity, setting and context.
Activities could include (but are not limited to) the following;
Yoga – Mondays at 9:30am. Register here
TaiChi – Tuesdays at 9:30am. Register here
Swim confidence – Wednesdays 10am Register here
Fitness Classes – Thursdays 10:30am Register here
Pilates – Fridays at 9:30am. Register here
Group swimming – regular Sunday morning sessions – 8am Sunday mornings meet at the clubhouse
Aqua fitness & mobility
Walk & Talk
Beach Bocce
Chair Aerobics
Board skills
Paddle Boarding
Art/Sketching – coming soon
Local History – coming soon
Meditation – coming soon
First Aid (for use in the home etc…) training sessions – coming soon
Guest Speaker series
Volunteering at Sandringham Life Saving Club – volunteers are always welcome
If you see a class above at a convenient time click on the link above to register to attend the next available class. Alternatively, 'Subscribe to the Silver Salties updates' form to notify us you are interested and we will be in touch. If you don't see a scheduled time for a specific activity, be sure to register your interest through the above form so that we can notify you when additional classes are added to the Silver Salties program at Sandringham Life Saving Club.
We'd like to thank Bayside City Council and Surf Life Saving Australia for their funding to support this new initiative that enables all of the community to enjoy the Sandringham Life Saving Club and our amazing beach and foreshore.
Any questions? Please contact Vicky & Karen via silversalties@sandringhamlsc.org.au.
Thanks and see you soon!