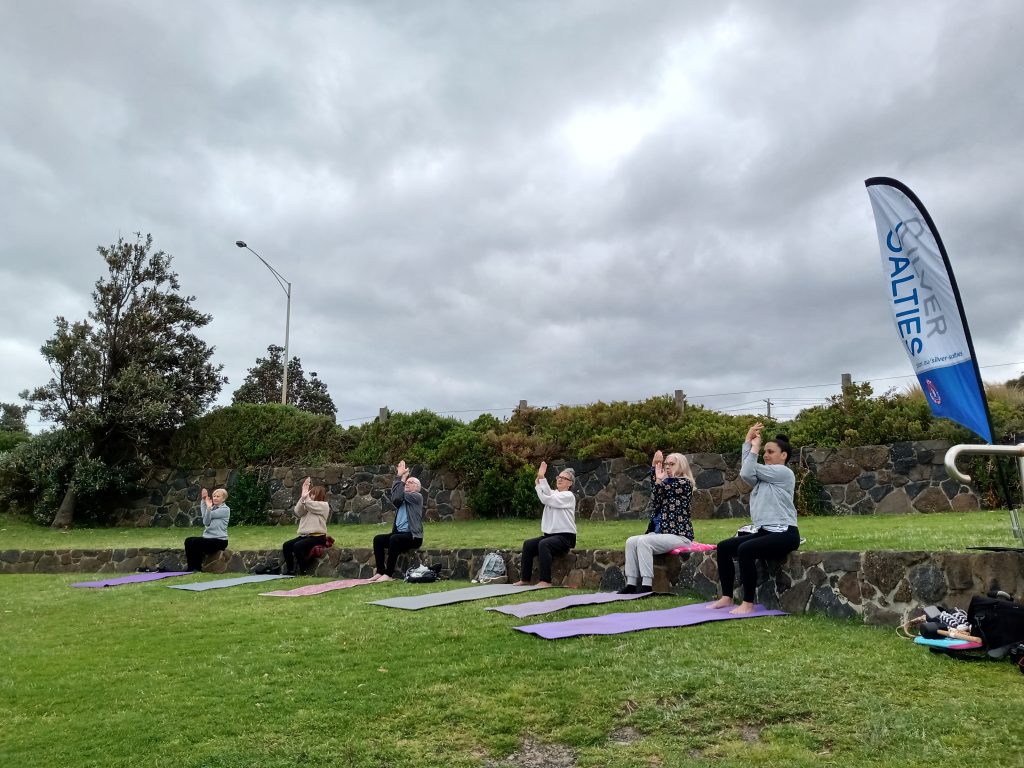 Current Silver Salties Classes Include:
Yoga – Mondays at 9:30am and Thursdays at 9:30am. Register here
Tai Chi – Tuesdays at 9:30am. Register here
Fitness Classes – Wednesdays at 9:30am. Register here
Pilates – Fridays at 9:30am. Register here
Be Confident Swimming in the Bay – Classes will resume in November.
Classes are $15 each, with concession card holders $10 each, and are held at the Sandringham Life Saving Club. Swimming sessions meet on the beach just in front of the clubhouse. All attendees must pre-register in order to be covered by our insurance.
We ran a hugely successful Open Water Grey Medallion last season and will run another in January 2024. Click here to find out more about our Open Water Grey Medallion Course and to register your interest.
Any questions? Please contact silversalties@sandringhamlsc.org.au for more information.