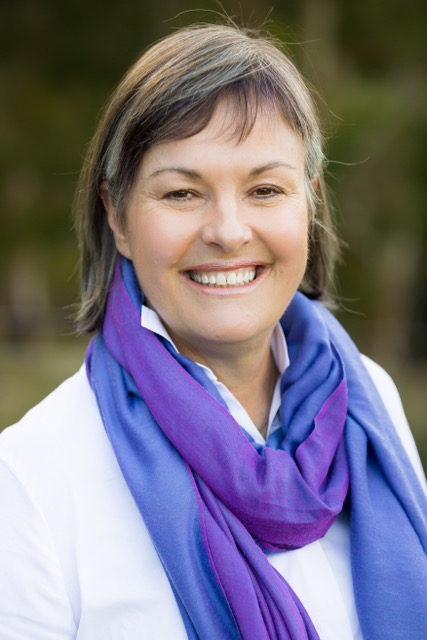 Nutrition for Older Adults
Understanding the differing nutrition needs of older adults and the role that plays in living a full and independent life.
Presented by Ngaire Hobbins, APD
Ngaire is a dietitian, nutrition consultant and author specialising in ageing and brain health. She is driven by a passion to ensure people moving into and enjoying their senior years understand how different are their nutrition needs from those of younger adults.
Wednesday, September 20th
10am – 11am, followed by morning tea
$15/person
Sandringham Life Saving Club
Beach Road, Sandringham
Register at https://www.revolutionise.com.au/sandringhamlsc/events/191810/ or email us at silversalties@sandringhamlsc.org.au for more information.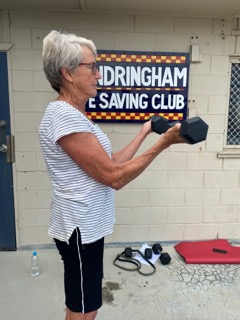 Bayside Healthy Ageing Seniors Festival
During the month of October, we will be offering free trial classes for curious or new members for the Bayside Healthy Ageing Seniors Festival.
"Bayside City Council is proud to present the 2023 Bayside Healthy Ageing Seniors Festival which offers over 60 free and low-cost activities and events throughout the month of October and is an opportunity to break free of limitations and embrace the boundless possibilities that await.
This years theme Learn. Love. Live invites you to embark on a journey of self-discovery and is a celebration of life and community!" – Read more about the Festival here
In addition to our usual Silver Salties Classes, the following classes will be on offer for the festival:
Yoga:
– Monday, 2nd of October: 10:45 – 11:45am
– Thursday, 12th of October: 10:45 – 11:45am
– Monday, 16th of October: 10:45 – 11:45am
– Thursday, 26th of October: 10:45 – 11:45am
Fitness:
– Wednesday, 4th of October: 10:45 – 11:45am
– Wednesday, 18th of October: 10:45 – 11:45am
Tai Chi:
– Tuesday, 10th of October: 10:45 – 11:45am
– Tuesday, 24th of October: 10:45 – 11:45am
Pilates:
– Friday, 13th of October: 10:45 – 11:45am
– Friday, 27th of October: 10:45 – 11:45am
The free classes are for new members only and bookings are required. Please email silversalties@sandringhamlsc.org.au to book your place!
To find out more about the festival, please see the Online Guide here or visit your local Bayside library for a paper copy.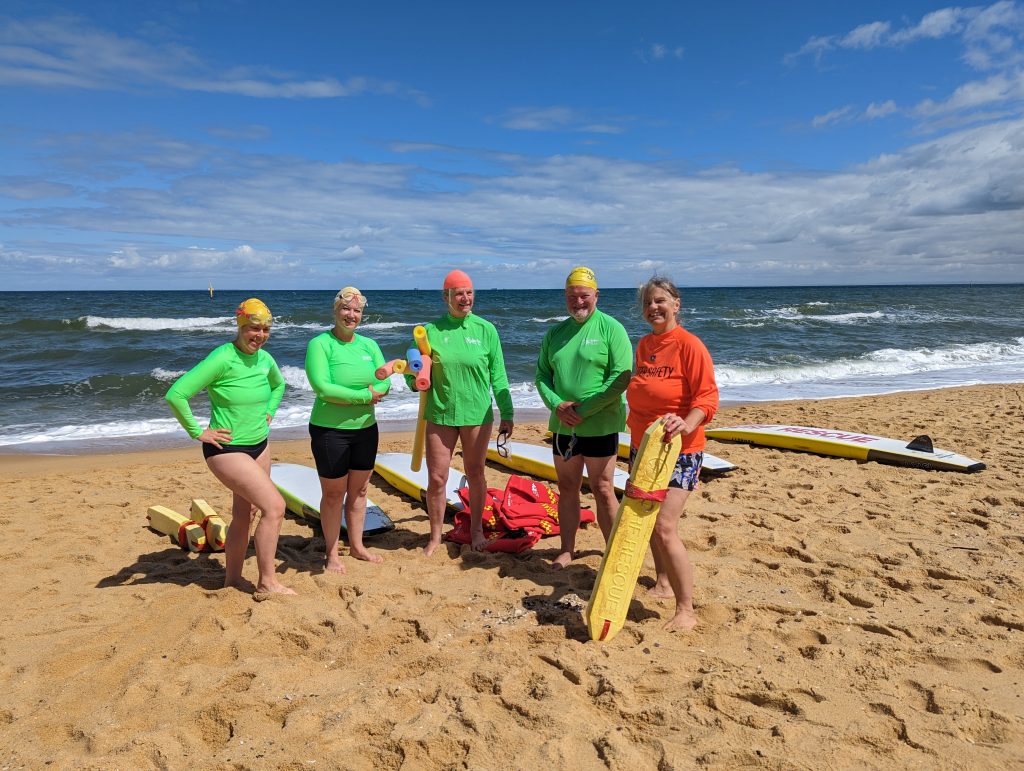 Open Water Grey Medallion (OWGM)
The Grey Medallion program helps adults (aged 55+) to develop essential lifesaving and water safety skills to participate in aquatic recreation activities safely.
This practical program teaches personal survival techniques, improved swimming skills, what to do in emergency situations and provides a thorough understanding of water safety knowledge to reduce the likelihood of drowning.
We are running an Advanced Open Water Grey Medallion in January 2024! The course will run on Thursdays from 12:30 – 3:30pm on the following dates:
– 18th of January
– 25th of January
– 1st of February
– 8th of February
– 15th of February
If you would like to register please complete this form or email training@sandringhamlsc.org.au.