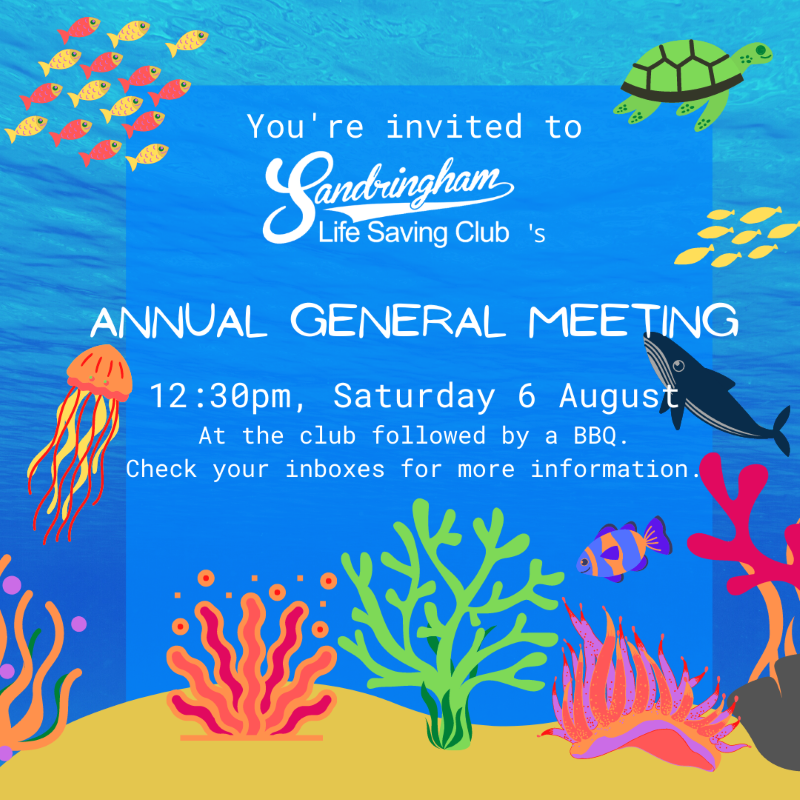 Sandringham Life Saving Club's 2022 AGM was held on Saturday, the 6th of August at the clubhouse.
We strive to be a very inclusive club and strongly encourage each member to consider filling a role on the Board of Management. We highly value our volunteers and would love for you to join our team. 
Positions elected for 2022/2023 Season: 
Administration Officer (historically known as Secretary) – Christina Peace
Lifesaving Operations Manager (historically known as Club Captain) – Claire and Daniel Pardo
Membership Engagement Manager (new position to reflect our club's growth) – Helen Brown
Building and Facilities Coordinator (new position to lead clubhouse related improvements) (still vacant)
Simona Pardo was also elected to join Bianca as Chief Instructor for the remainder of the term (1 year).