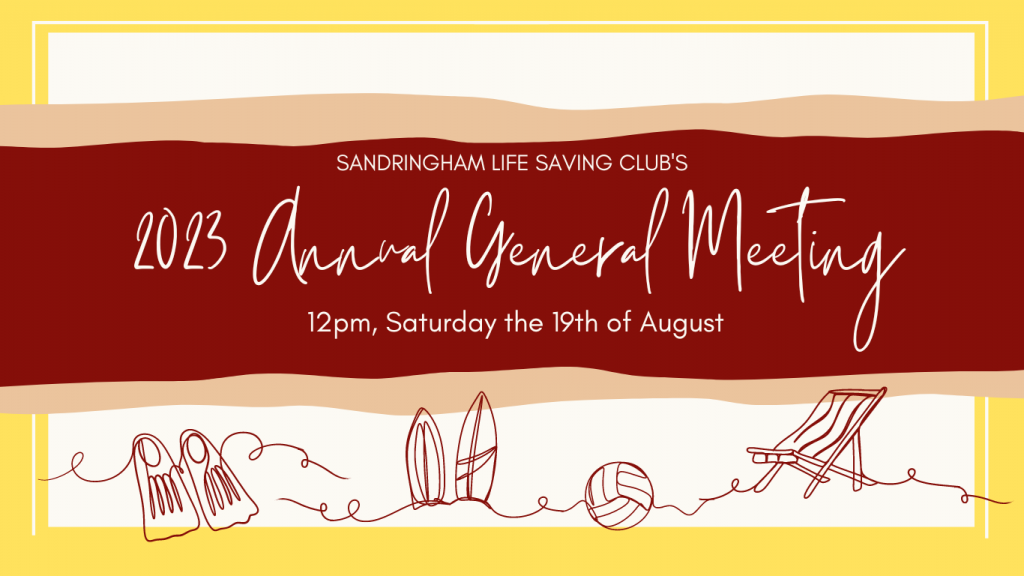 Sandringham Life Saving Club's 2023 AGM was held on Saturday, the 19th of August at the clubhouse. We held a social BBQ followed by the formal meeting.
We strive to be a very inclusive club and strongly encourage each member to consider filling a role on the Board of Management. We highly value our volunteers and would love for you to join our team.
Positions that were re-elected for the 2023/24 Season were as follows. Congratulations to those elected!
President – Vicky McKay
Treasurer – Cecile and Xavier Dutrieux (late submission and election)
Chief Instructor (one year) – Bianca Pither (née Pardo)
Junior Activities Coordinator (Nippers) – Hamish McKay
Positions that are still vacant for the 2023/24 Season are:
Vice-President (one year)
Membership Engagement Manager
Grants Officer
Special Projects Lead (New Position, one year initial term)
Please note that these positions are for 2-year terms unless specified and will be up for re-election in 2025.
Please contact Christina Peace (Admin Officer) admin@sandringhamlsc.org.au for further information on the vacant positions.